Group exhibition
Berlin
"ORACLES are much like portals: They are asked to provide meaning, but speak in riddles, showing an ambiguous glimpse into possible futures. A gathering of traces of what will happen, might happen, might already have happened, or never will happen at all.
We are excited to present the photography exhibition ORACLE at Zuostant (Nazarethkirchstr. 37, 13347 Berlin-Wedding) from November 26th until December 4th 2022, with works by Fabrizio Bilello, Melina Mörsdorf, Max Slobodda, Harriet von Froreich, Jan Philip Welchering and Greta Wildhage.
See you at the opening: Saturday, 26.11., 6pm!"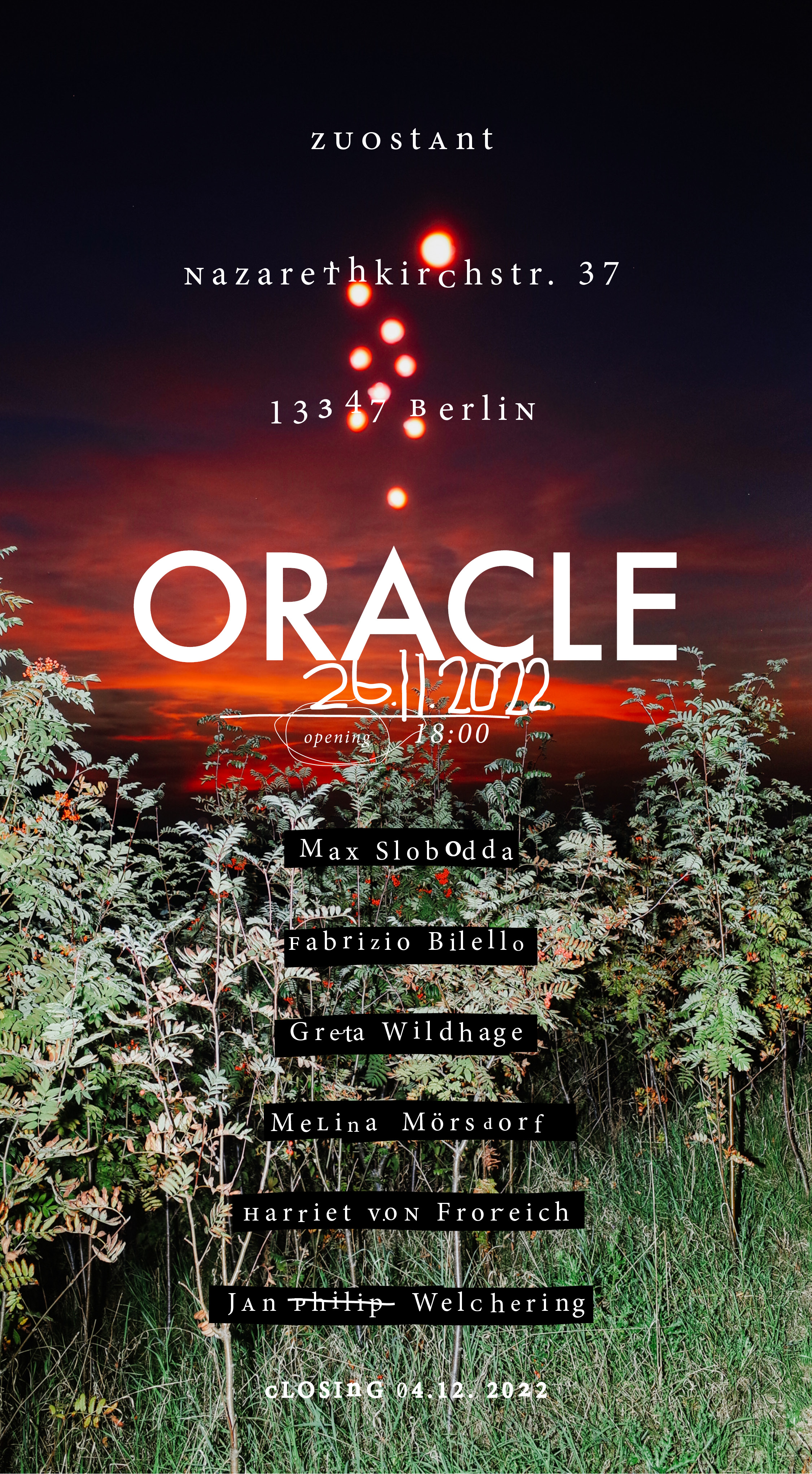 15.11.2022